Objects for Digestion
2015
Exhibition and ongoing participatory sculpture project
Presented at the Autzen Gallery at Portland State University
as part of the Arlene Schnitzer Visual Arts Prize





Objects for Digestion is an exhibition and participatory project that examines the ceramic object as a symbolic and functional artifact. While on display in the gallery, the objects present themselves as sculptures. When the exhibition ended, the objects simultaneously perform as sculptures and as functional containers for fermented foods. The project explores the fluid nature of sculptures as vessels, vessels as sculptures, and the desire for art objects to maintain a meaningful, active and functional life after they leave the exhibition.

Each object is equipped with the capacity to produce fermented foods such as kimchi, sauerkraut, kombucha, yogurt, beer, etc. Once it is filled with an active culture, it becomes a living, breathing body.

Objects were distributed throughout Portland to Brian Swan's 6th Grade Gardening Class at Harrison School, Elizabeth Malaska (painter), Krysta Williams (community organizer and educator), The Schnitzer Collection, Elmoneim Dalouk (recent immigrant), and Zenger Farm.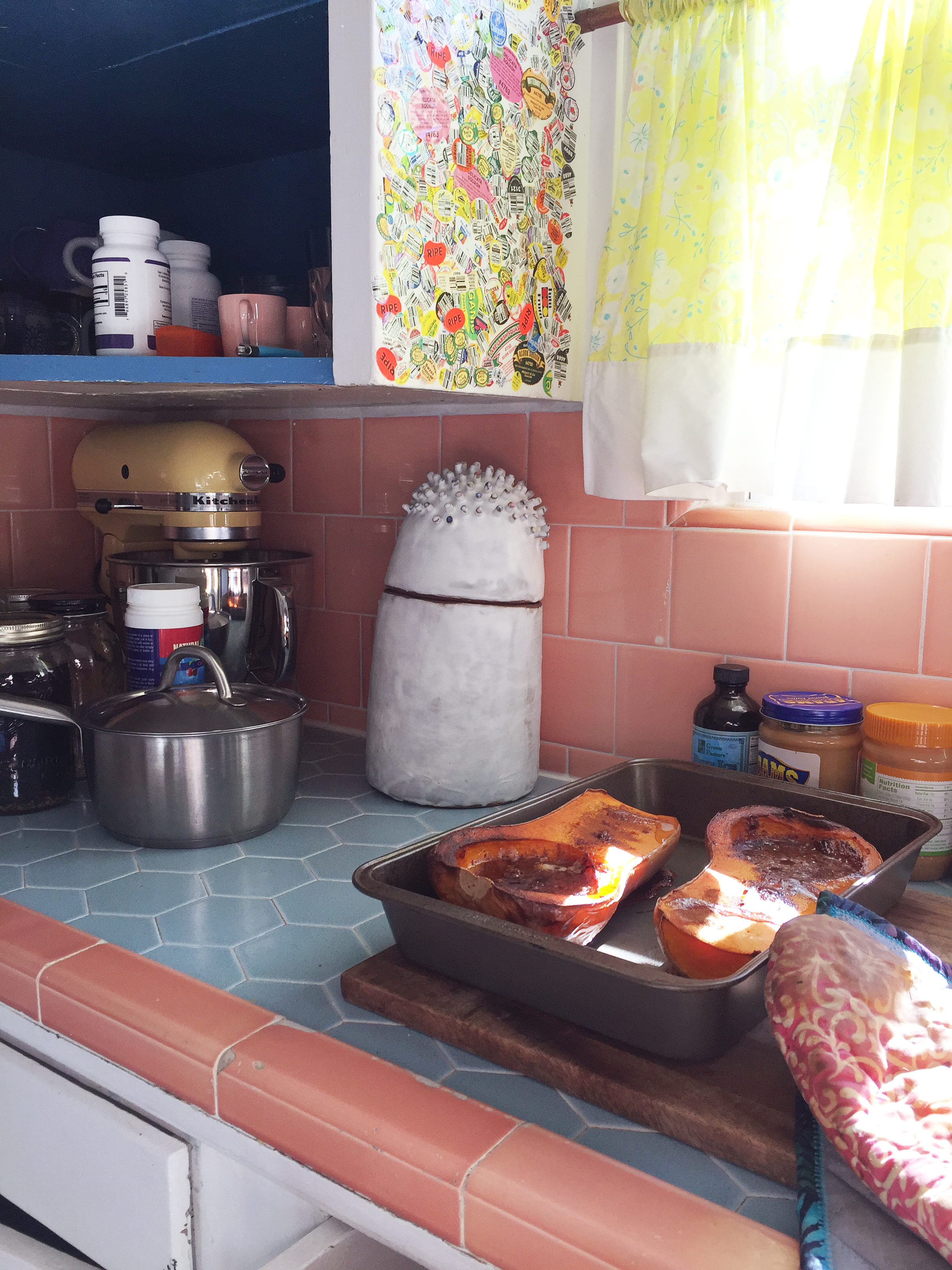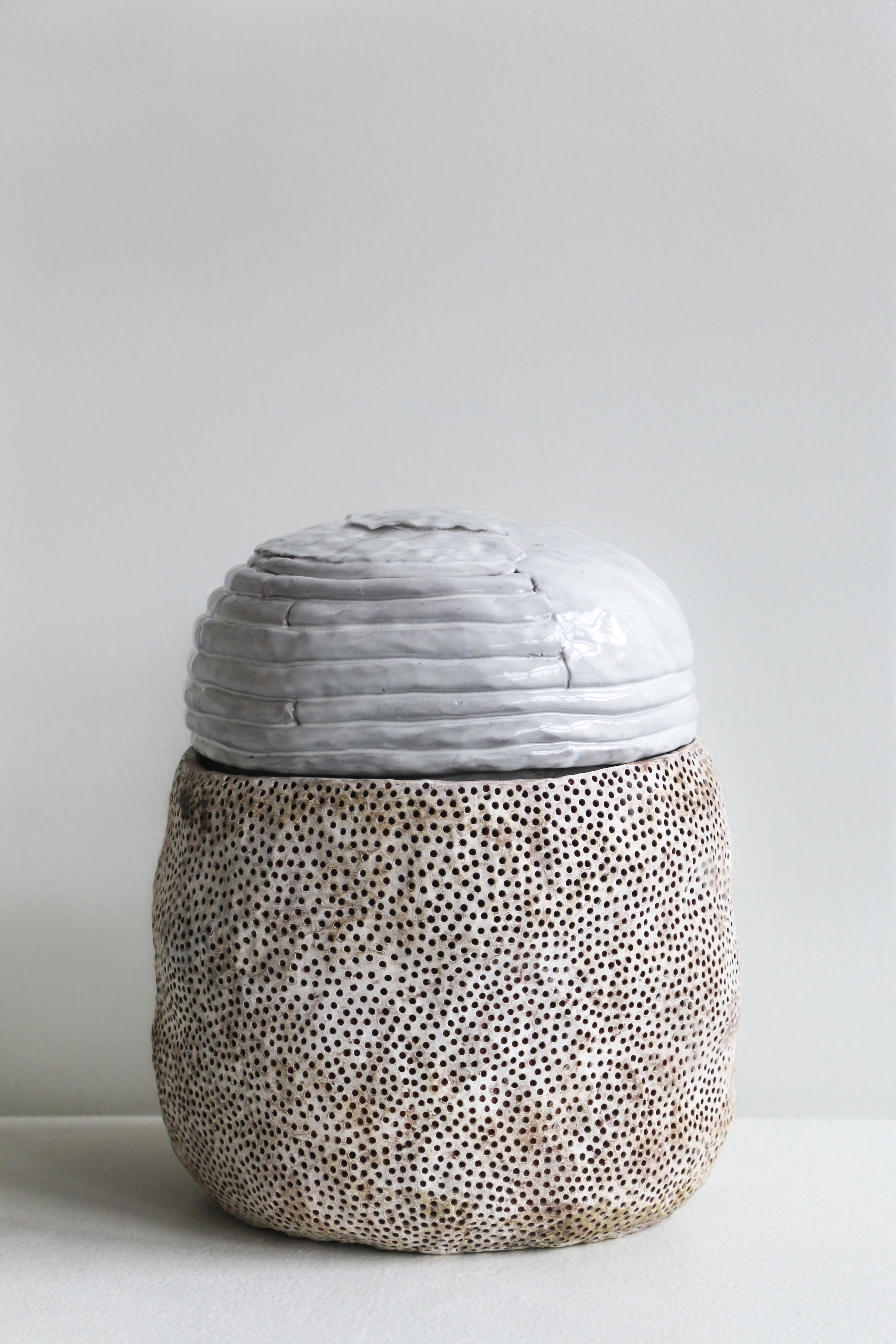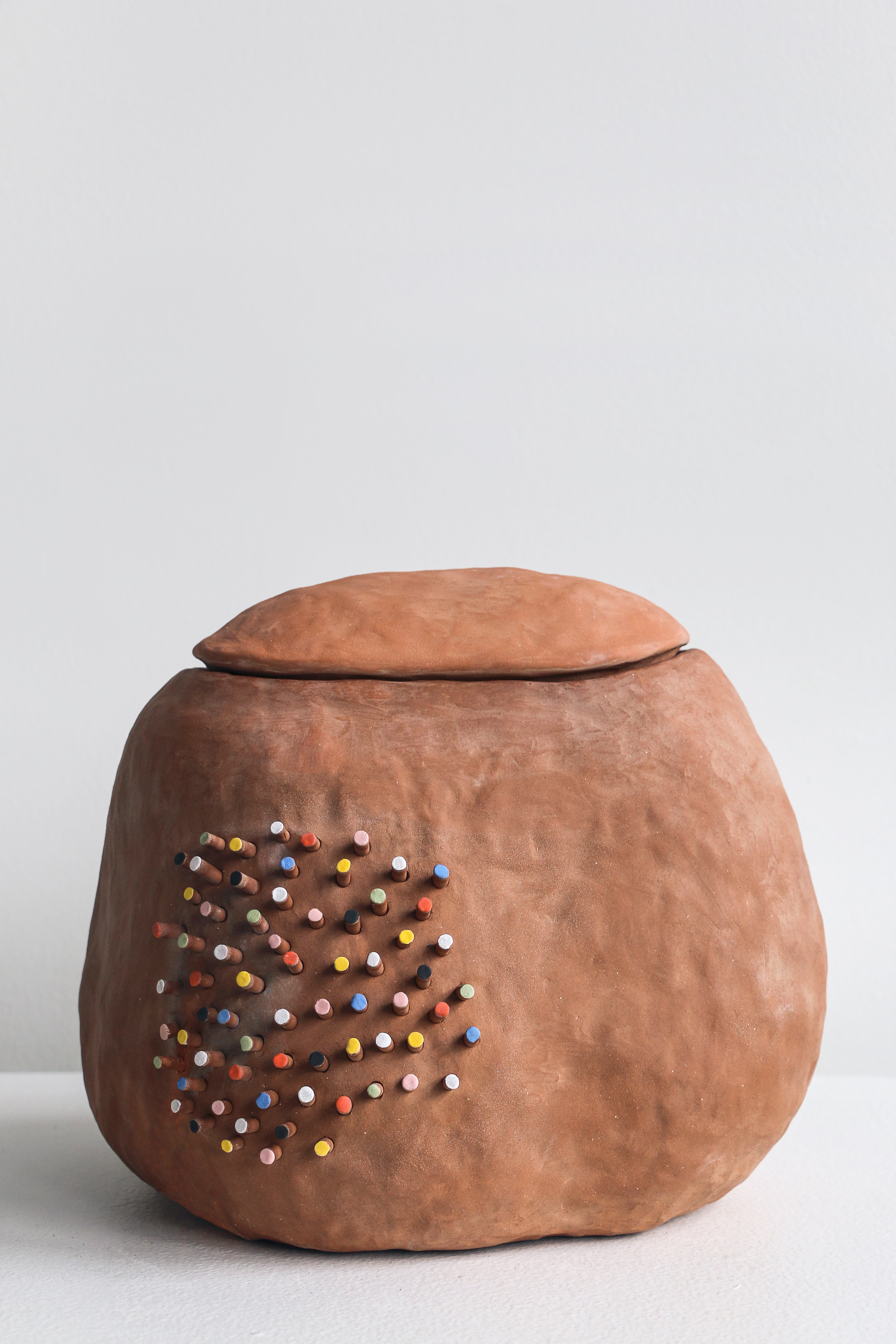 Go Back Home