Scores For Gulala
2016
Research-based dinnerware set and video.
Presented at Project 387, in Gulala, CA



"We have lost a deep relation with nature and, with that, our natural instinct which is part of our best, our divine substance and much purer than all reasoning... And so we have lost "that powerful simplicity of purpose" (Joseph Conrad) of live and work, of mind and hand united in one creation of a person. Our difficulties thus lie, apparently, in the field of ethics and human values and not in the technique." — Marguerite Wildenhain, in Pottery: Form and Expression

This video and custom dinnerware set were produced for Project 387, a residency program located on 150 acres in the redwood forest on the Mendocino coast. During my residency, I spent time researching Back-to-the-Land Movements in Mendocino County, scores written by Lawrence and Anna Halprin for SeaRanch and radical feminist potter Marguerite Wildenhain's approach to pottery as a domestic high art critique. I gathered, documented and processed raw clay and glaze materials from a creek running through the residency property. I tested materials in a test kiln I brought in the backseat of my '99 Honda Civic. The work culminated in a set of dishes with site-specific scores and a video that documents the processing of the clay. The set of dishes live at Project 387 for use by future residents.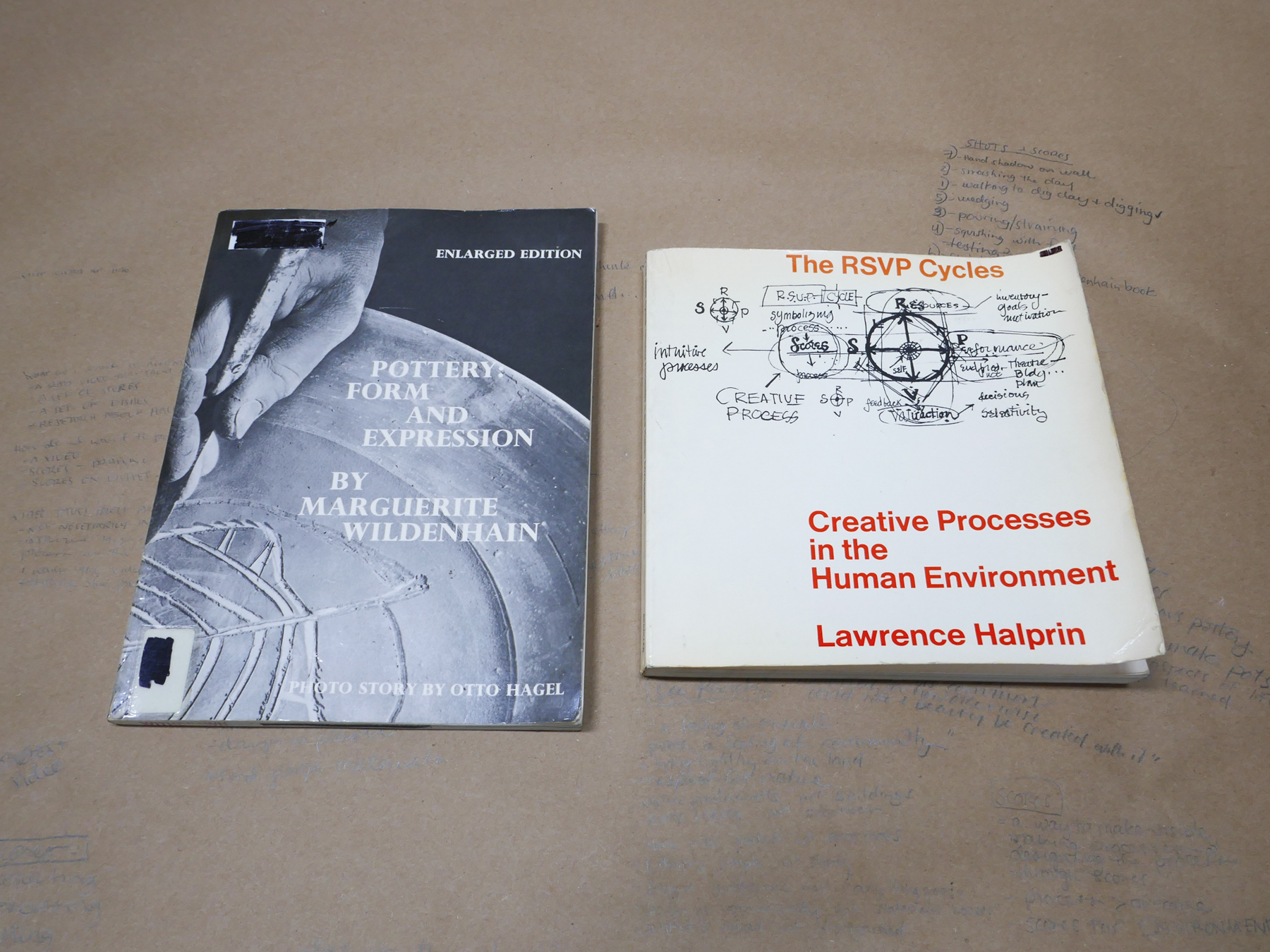 Go Back Home