When the River Becomes a Cloud
2022-2024 [currently in progress]
Collaborative, interdisciplinary public artwork

Collaboration with Tia Kramer and students and staff at Prescott School
Supported by Carnegie Picture Lab's Rural Art Initiative
Prescott School District, Prescott, WA
---

When the River Becomes a Cloud is a multi-year, collaborative public artwork that my collaborator Tia Kramer and I are developing in partnership with students, teachers, and staff at Prescott School, a preK-12 public school in rural Eastern Washington. Since December 2021, we have been long-term artists-in-residence at the school. The artwork we are creating is a multi-media public installation in the form of a river that winds throughout the entire indoor and outdoor school campus. The project uses the theme of watershed to explore social-emotional and social justice principles through artistic and scientific inquiry.

This ongoing work was commissioned by Carnegie Picture Lab as part of their Rural Art Initiative. The 2022 pilot and resulting launch event was funded by a grant from Sherwood Trust and Blue Mountain Community Foundation. The project was funded by an SEL in Action grant from Education First for the 2022-2023 AY.

Project Press: "Massive, immersive art project incorporated every student in Prescott School District" by Shelia Hagar of the Walla Walla Union Bulletin, June 2022



Part 1: Embodying The River

All-School Performance and Interactive Installation
June 2022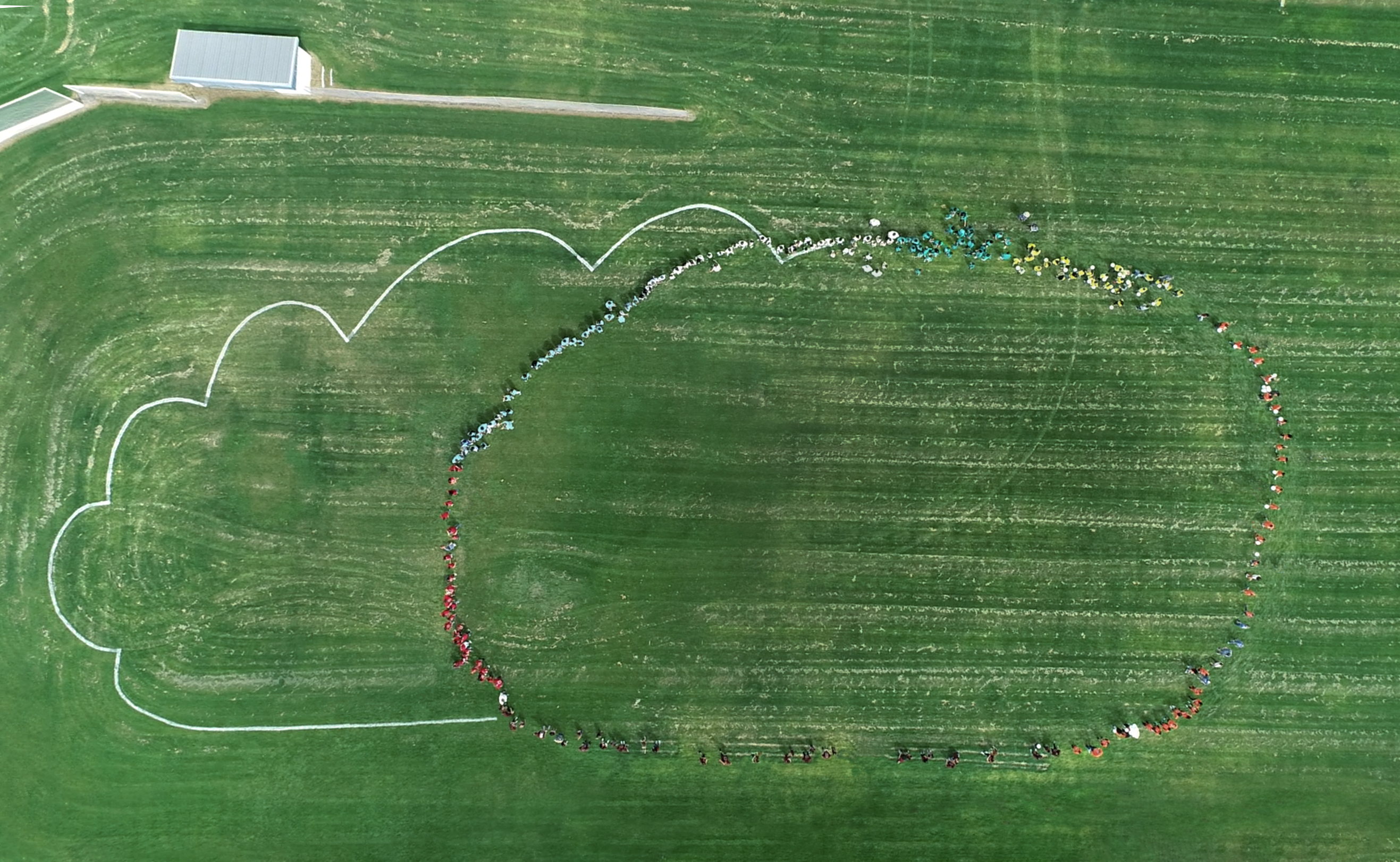 Images from June 2022 Launch Event. Featured photos by Allyn Griffin (drone pilot), Kyle Peets and Tara J Graves.

When The River Becomes A Cloud was launched in June 2022 after a 6-month exploratory pilot period of collaboration with teachers, staff and students. For the launch, Tia Kramer and I co-created an all-school performance with the Prescott School Associated Student Body (ASB). Over 300 students, teachers, and staff moved across the school's campus as an embodied river. The river's path featured indoor and outdoor ephemeral immersive art experiences, all created by students and conceptually engaging with water. Participants wore a rainbow of monochromatic shirts created for the event and moved through these art experiences, simulating aspects of the water cycle. The walk ended with the entire school sitting on a baseball field in the shape of a cloud.



Part 2: Mapping the Watershed
Large-Scale Wall Drawing
March 2022 - November 2022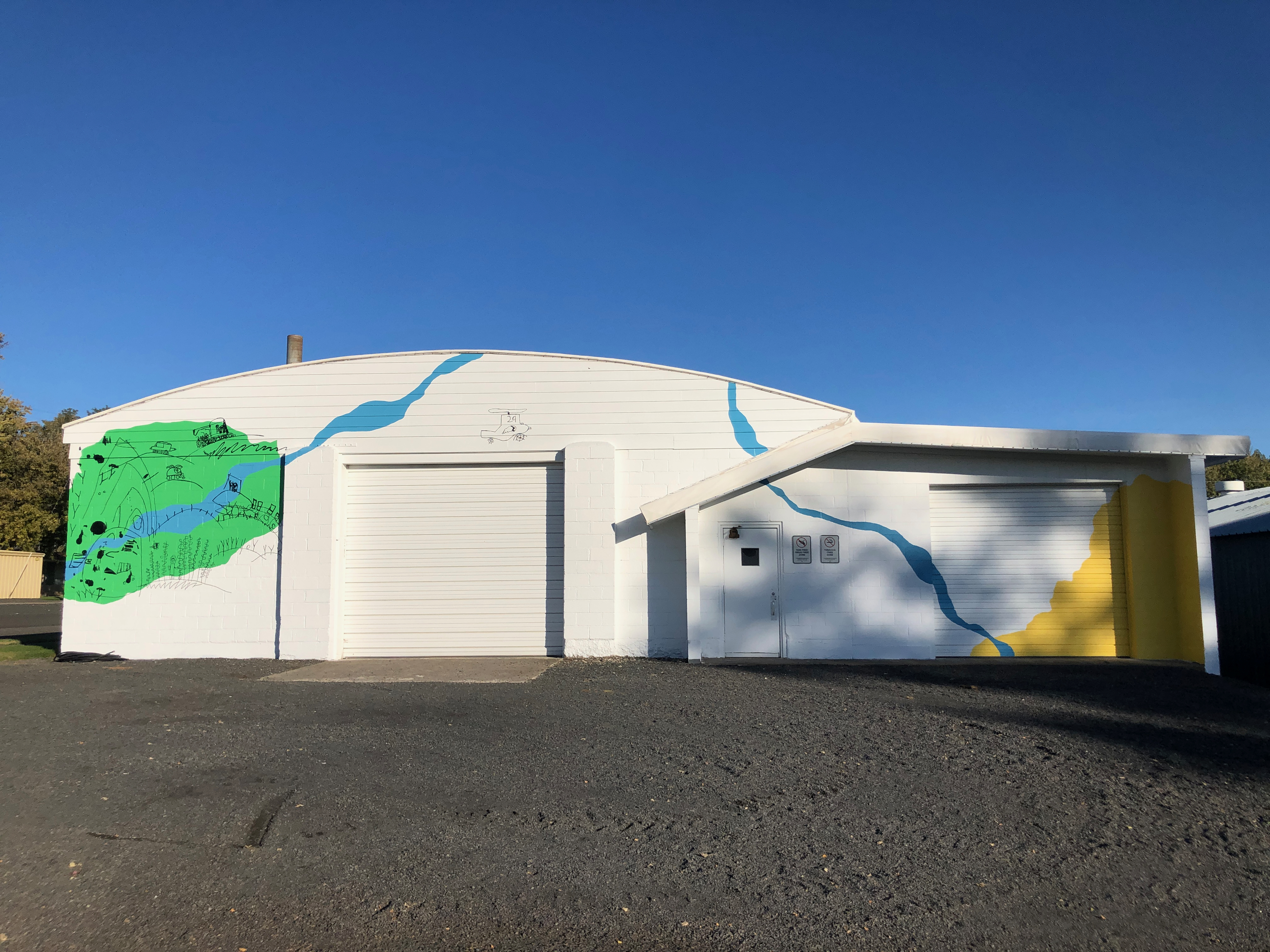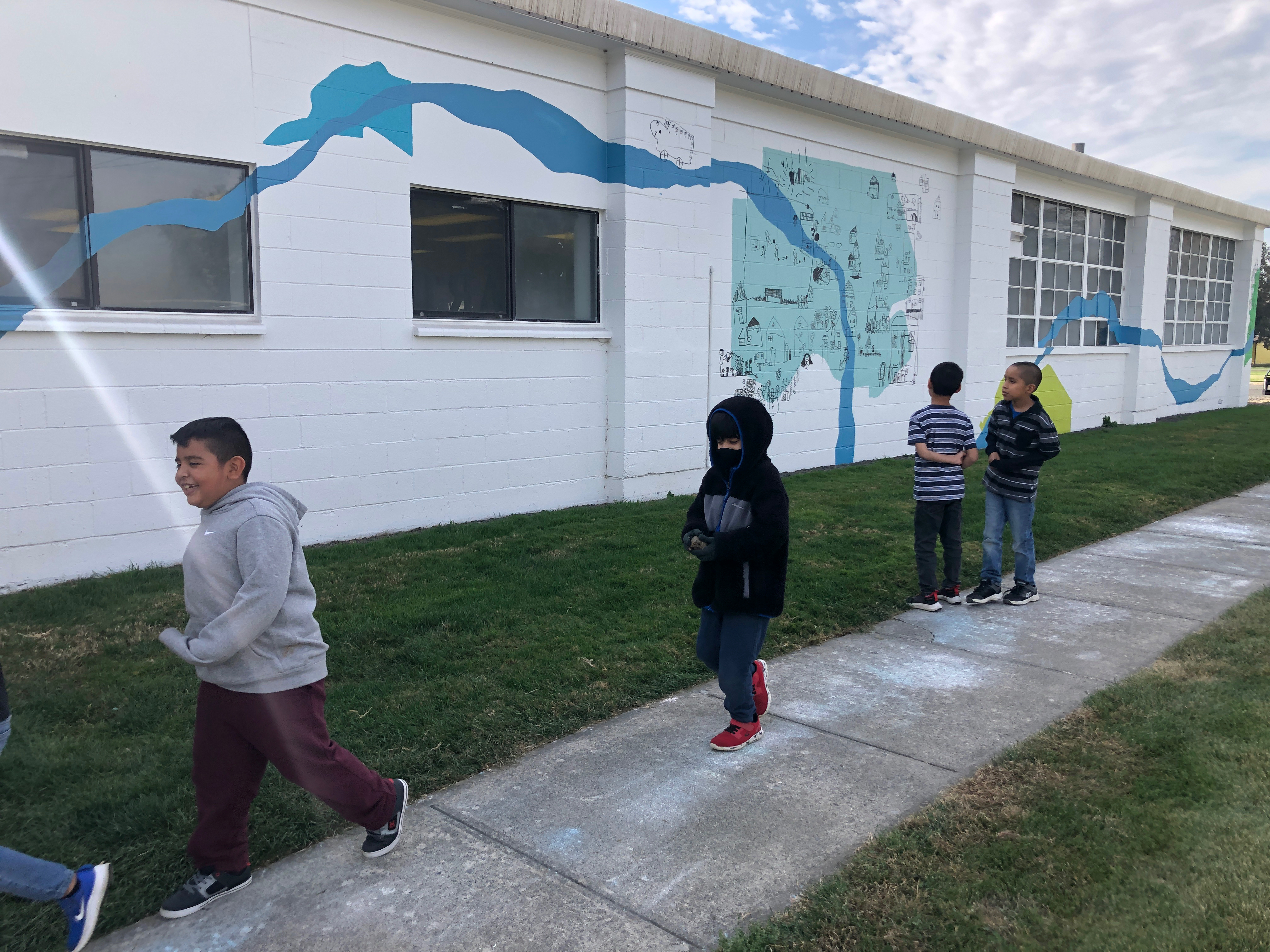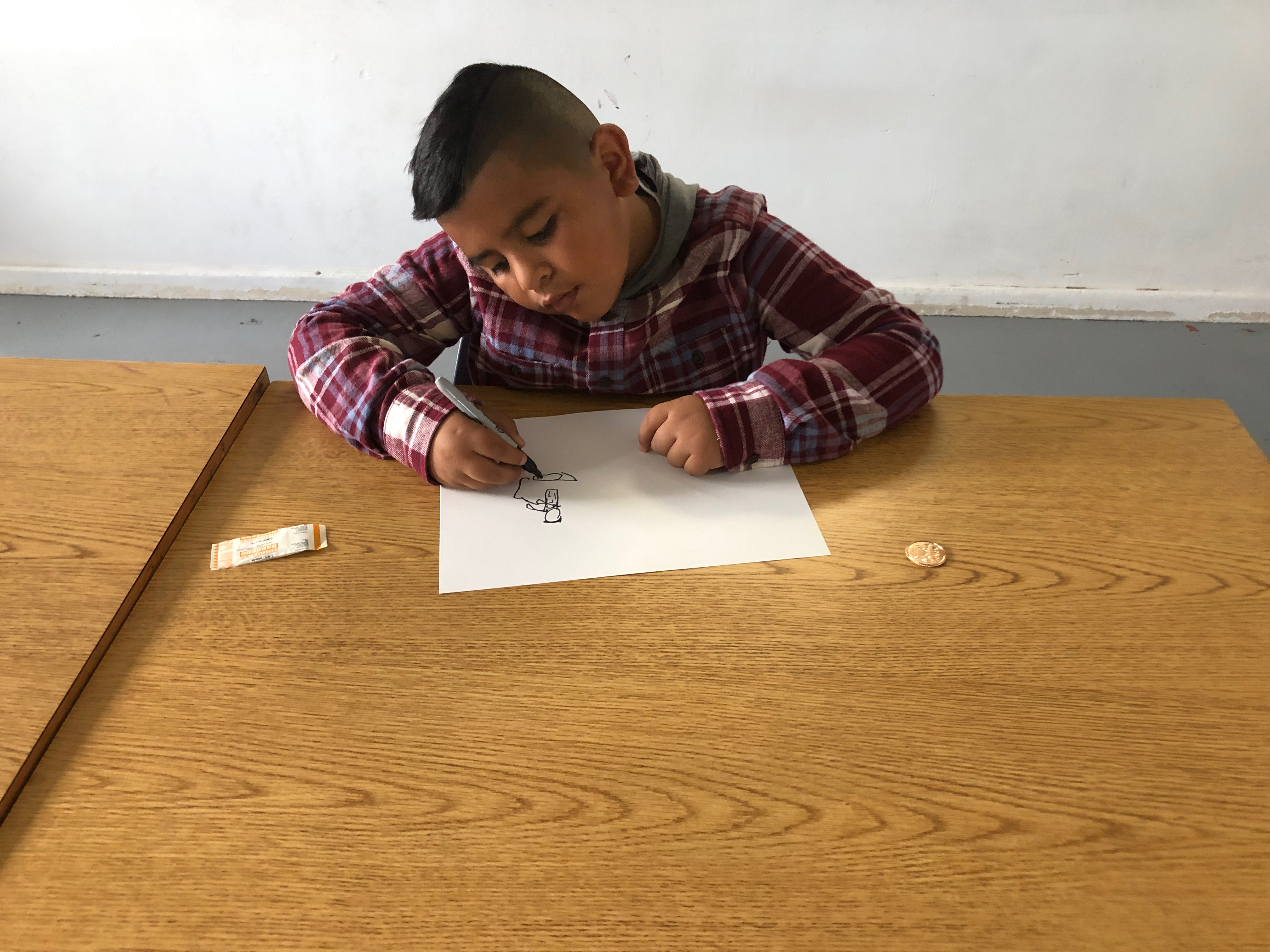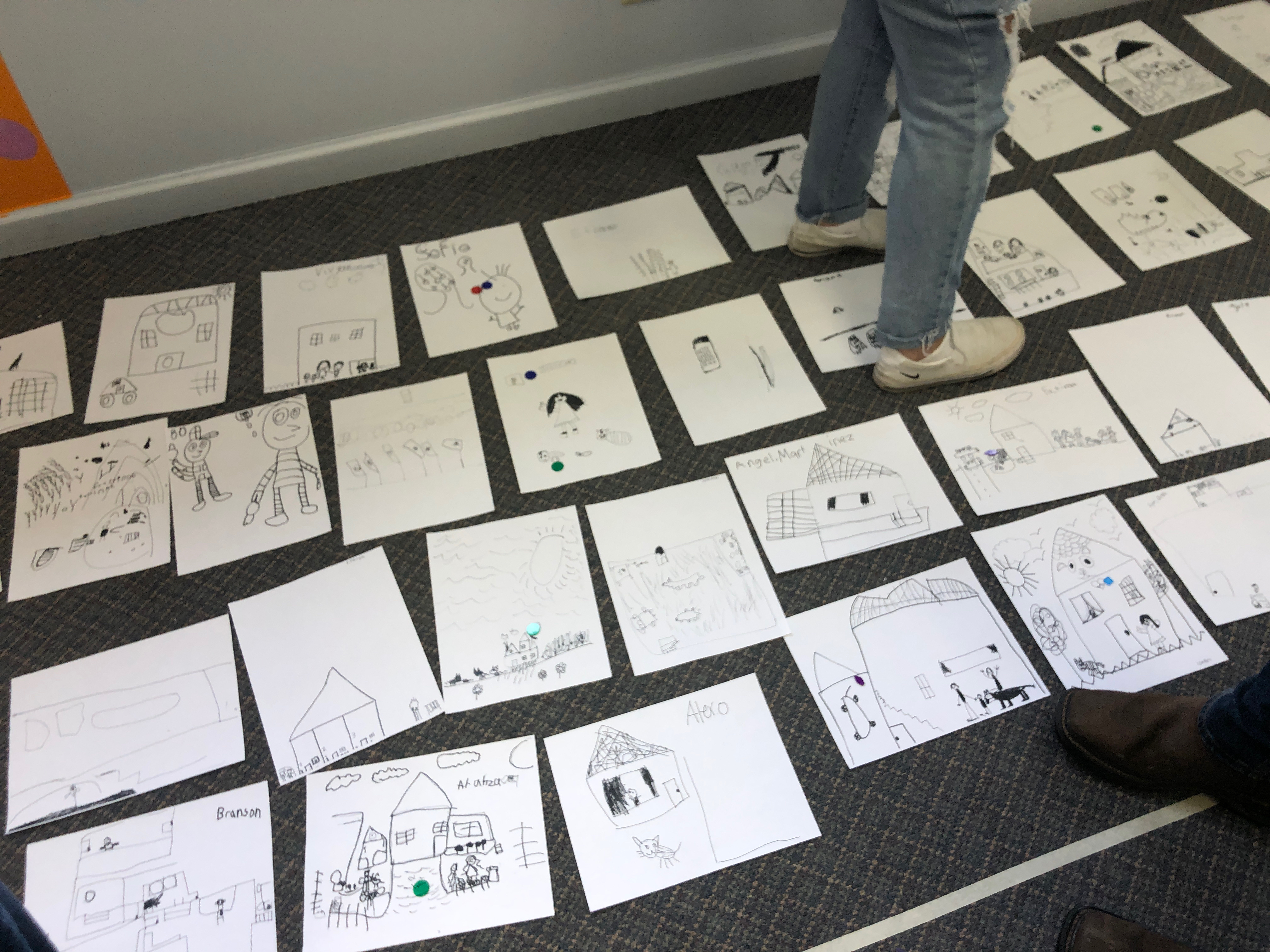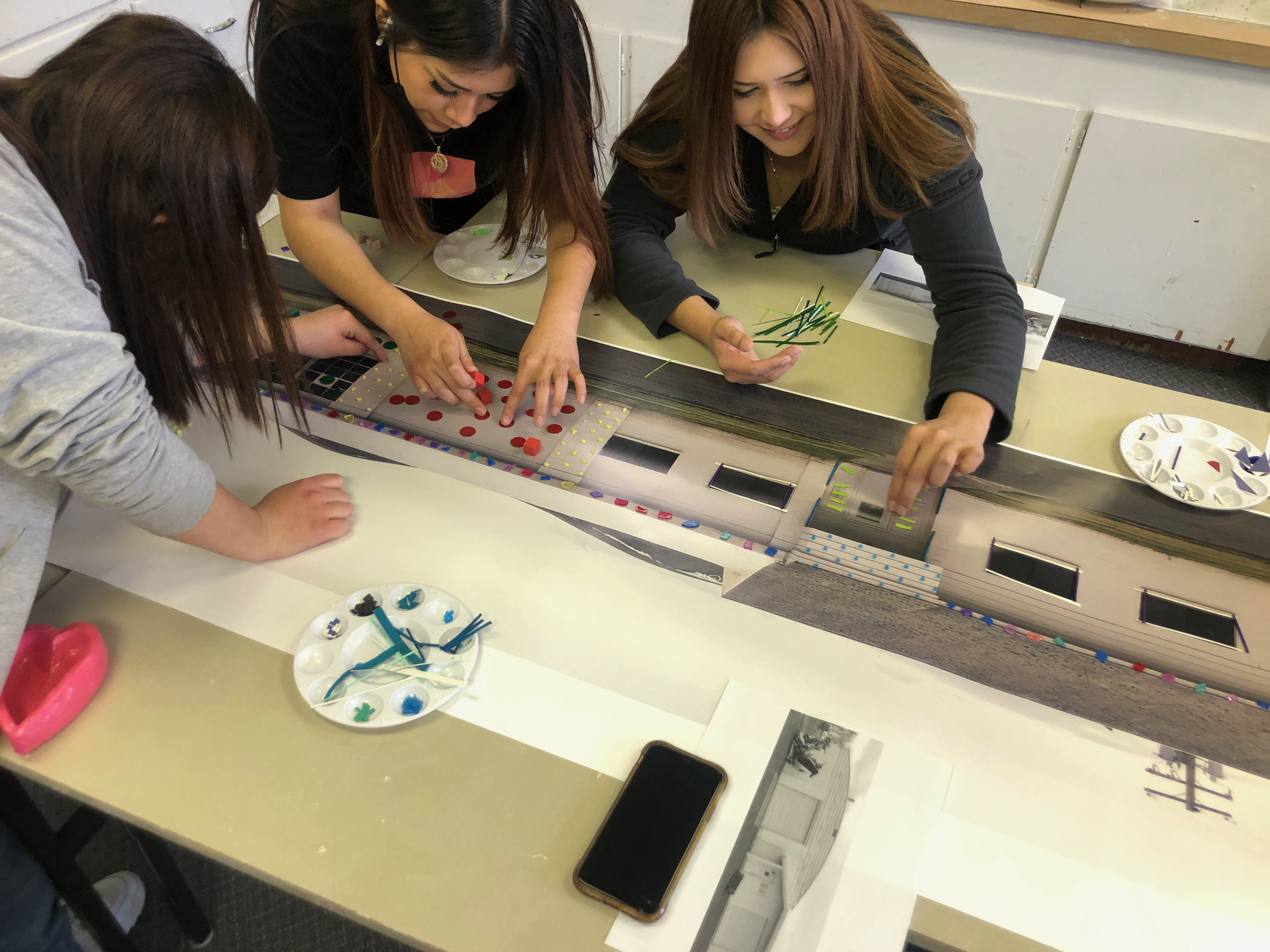 The second phase of the project was to create a permanent map of our school's metaphorical watershed. Over the course of several months, a large-scale wall drawing, designed in collaboration with first grade students and high school students, covered three sides of the school's art and agriculture building. The wall drawing uses aerial tracings of the Touchet River and drawings made by first-grade students that represent the disparate but connected communities that make up the school: Prescott (town), Prescott (school), Eureka, Vista Hermosa, the apple orchards, and the wheat fields.

The wall drawing is composed of hundreds of drawings by first grade students that were then collected and arranged into compositions by the high school art class. The drawings which were then scanned, projected and traced on the surface of the building. When you enter the building, you enter an enormous drawing that maps our community as a metaphorical watershed.


Part 3: Emotional Weather
Large-Scale Ceramic Sculptures
December 2022 - May 2023

Information on Emotional Weather coming soon.