When the River Becomes a Cloud
2022-2024
Collaborative, interdisciplinary public artwork

Collaboration with Tia Kramer and students and staff at Prescott School
Supported by Carnegie Picture Lab's Rural Art Initiative
Prescott School District, Prescott, WA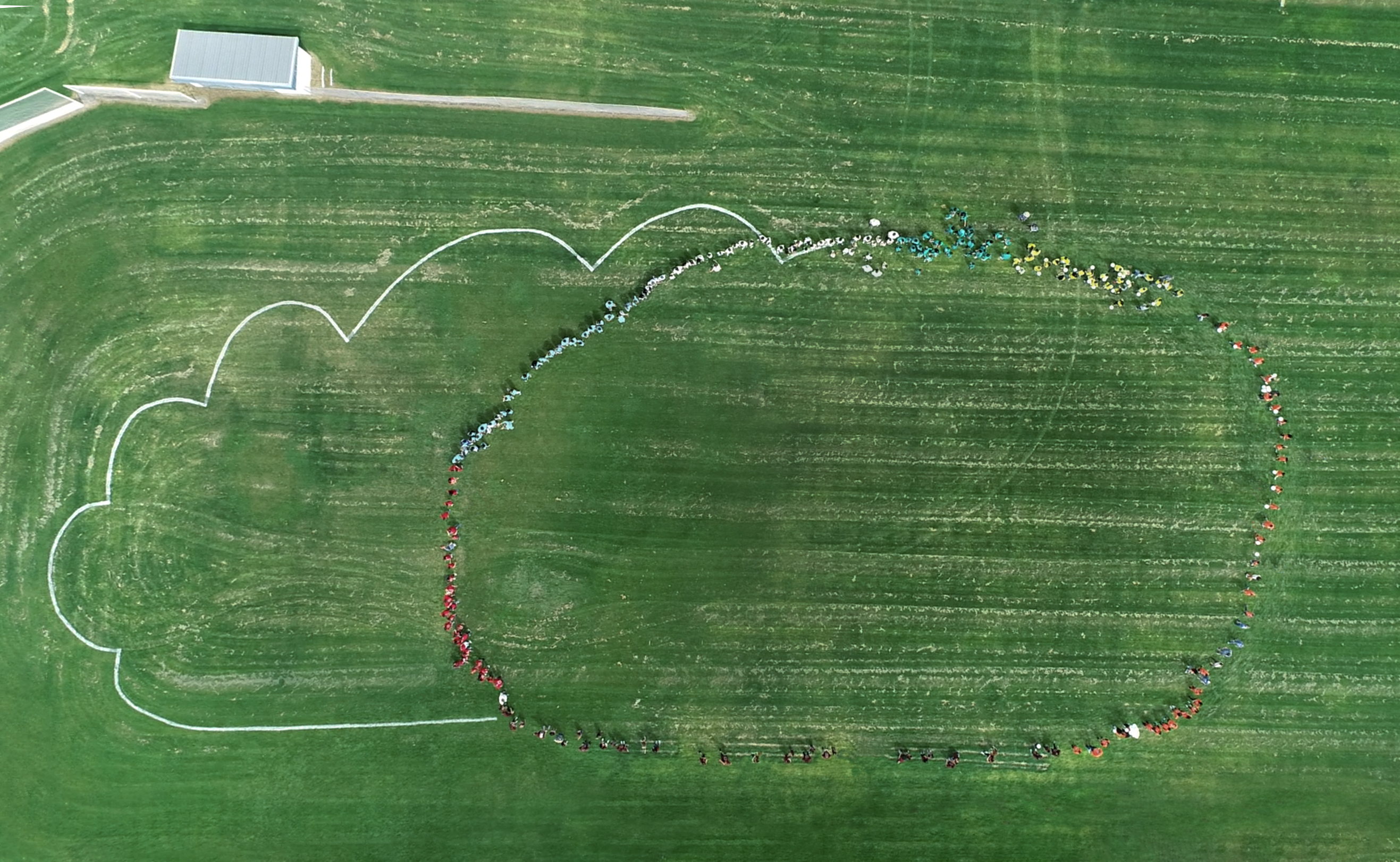 Images from June 2022 Launch Event. Featured photos by Allyn Griffin (drone pilot), Kyle Peets and Tara J Graves.

When the River Becomes a Cloud is a multi-year, collaborative public artwork that artist Tia Kramer and I launched on June 9, 2022 at Prescott School, a preK-12 public school in rural Eastern Washington. We are long-term artists-in-residence at the school and we are on campus each Thursday to develop collaborative projects with students, teachers, and staff.

The June 2022 launch event followed a 6-month exploratory pilot period of collaboration with teachers, staff and students. During the 2022-2023 school year, we will be working in collaboration with the school to produce a large, permanent public artwork that flows throughout the district's campus. When the River Becomes a Cloud uses the metaphor of water as an intersecting point between various academic disciplines, social-emotional learning, and creative practice. The resulting public artwork will include smaller works in steel, ceramic, vinyl, wood, and paint.

For the launch event, Tia and I choreographed the school community–over 300 students, teachers and staff–into an embodied river that moved through the campus. The river had indoor and outdoor ephemeral immersive art experiences all created by students and conceptually engaging water. Wearing a rainbow of monochromatic shirts created for the event, the school community moved through these art experiences simulating aspects of the water cycle. This event was co-created with the Prescott School Associated Student Body (ASB).

This ongoing work was commissioned by Carnegie Picture Lab as part of their Rural Art Initiative. The pilot and resulting launch event was funded by a grant from Sherwood Trust and Blue Mountain Community Foundation. Thank you to the amazing Prescott School District students, teachers and staff for inviting us to be part of your school community.

Local Press: "Massive, immersive art project incorporated every student in Prescott School District" by Shelia Hagar of the Walla Walla Union Bulletin.