Que Bonito Es El Mundo
2020
13-minute video with sound
Produced and presented as part of the Akumal Arts Festival
Akumal, Quintana Roo, MX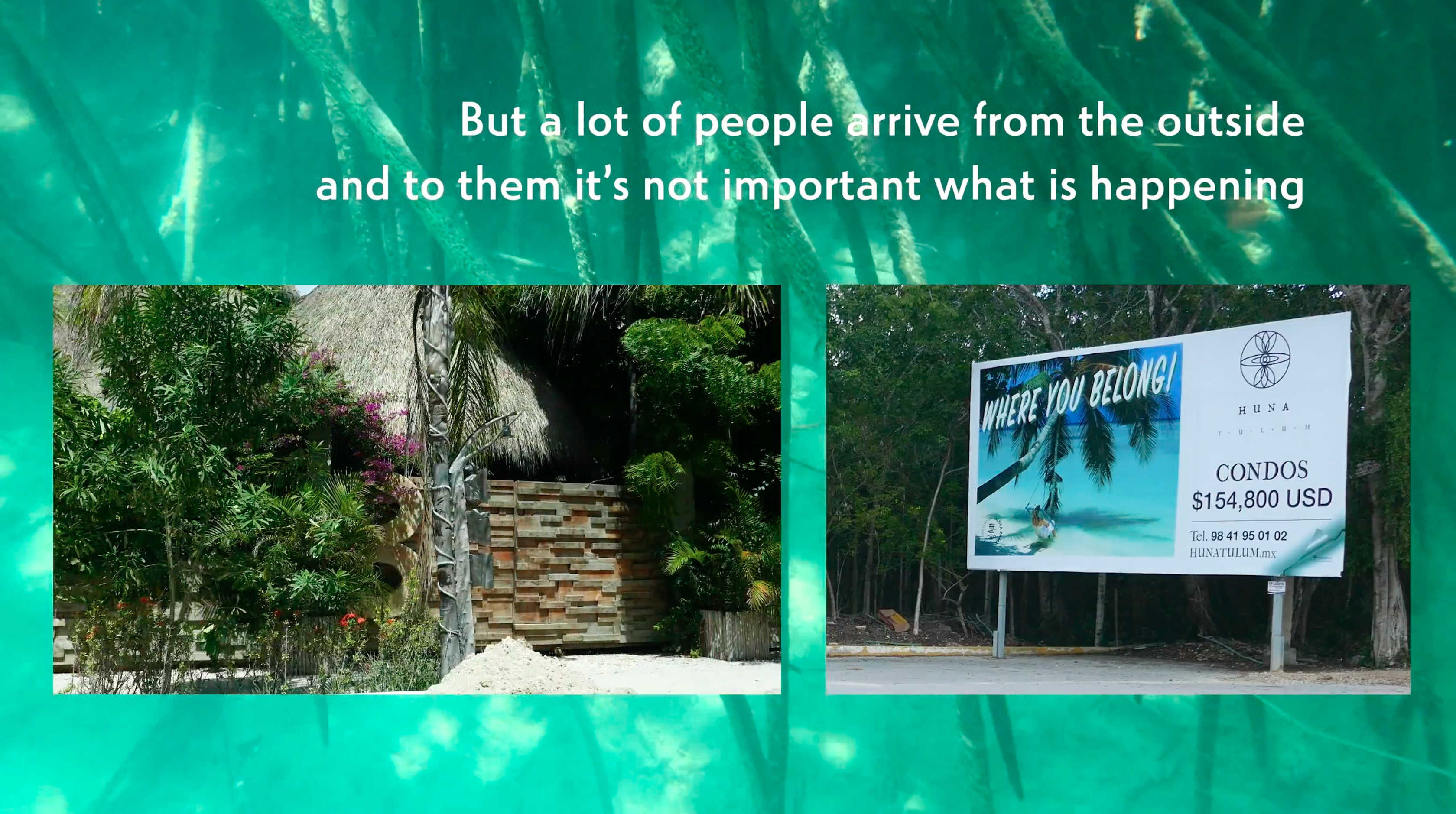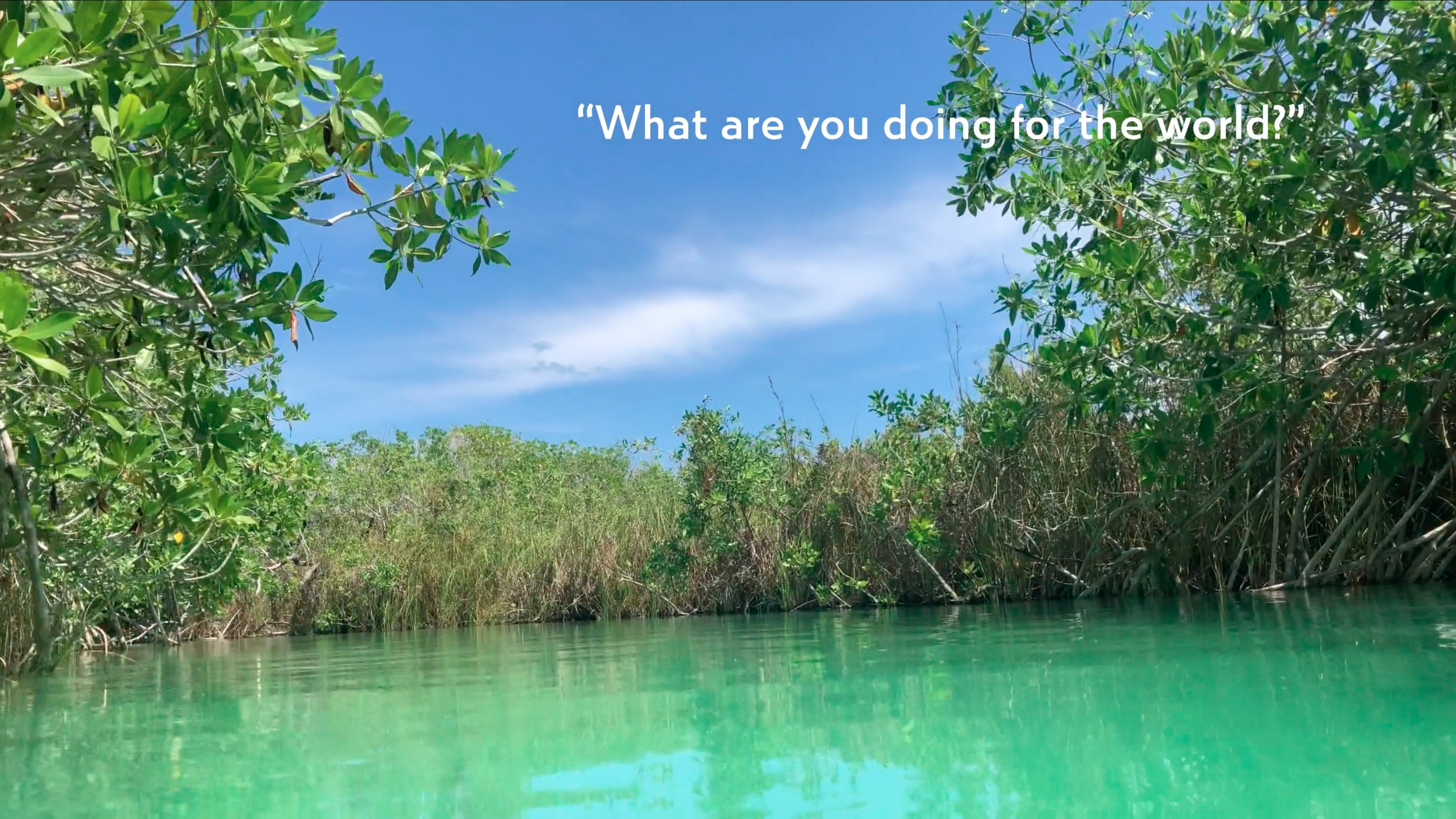 Que Bonito Es El Mundo is a 13-minute video essay that includes an audio interview with Romel Iran Beltran Chan, a fisherman, former Delgado of Akumal, and one of the longest-standing residents of Akumal. In the video, he speaks about changes to the landscape as a result of colonial tourism, and his ongoing work to restore local ecology.

This artwork was commissioned by Community Engagement for the Akumal Arts Festival by providing the artist with a one-month artist residency in Akumal (Quintana Roo, MX). Akumal is located on the east coast of the Yucatán Peninsula, one hour south of Cancún and 30 minutes north of Tulum. During the past several decades, the region has rapidly changed due to tourism. This has resulted in the displacement of indigenous communities and ecological degradation.

Video available upon request.