Whatever Comes Next
Assignment from Digital Tools (Art 104)
Portland State University, Fall 2020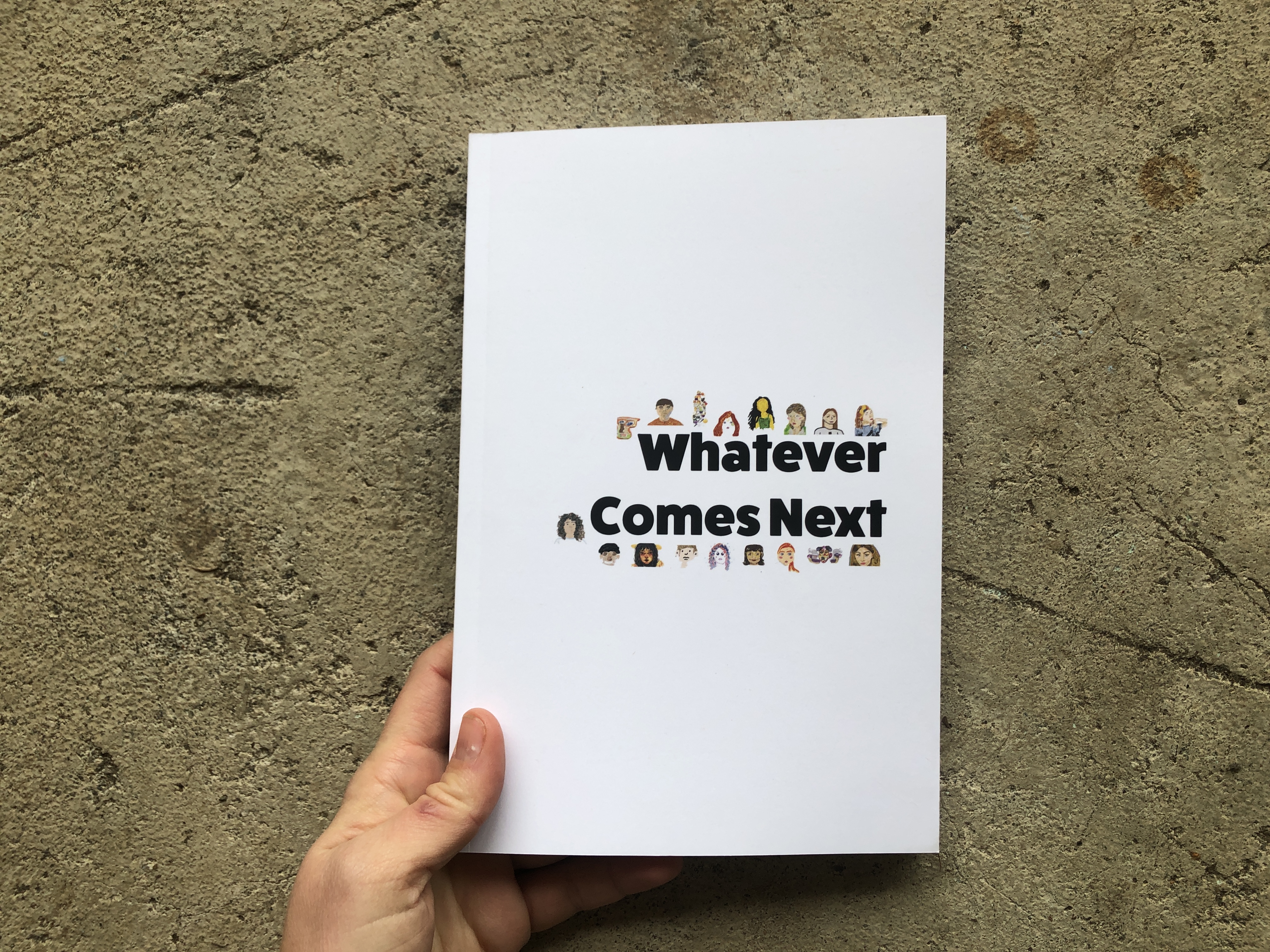 This book is a printed exhibition of work by student artists in my Fall 2020 Digital Tools (Art 104) course at Portland State University in Portland, OR. The class took place during the 2020 COVID-19 global pandemic, and was taught remotely over Zoom. This publication is intended to be our end-of-term exhibition as we move foward into Whatever Comes Next.

Students in this Digital Tools course demonstrated tremendous creativity and resilience as they approached each assignment. In the following pages you will see an outline of the course, followed by a selection of works by each student. The profiles are arranged in relationship to a collaborative assignment that was given in Week 6. The assignment asked pairs of students to have a digital conversation and to consider that conversation an artwork. Although we were not able to include every artwork created by each student, or the full length of all of the conversation artworks, this printed exhibition gives a sense of each student artist's work and process. Thank you for joining us for Whatever Comes Next.

Students artists: Nissa Allen, Mara Baker, Nadia Belov, Georgia Bryant, Dynah Catimbang, Aidan Flynn, Kapua Jinbo, Francie Lefebvre, Sade Moore, Nayomi Morita, Agusto, Katharine Grace Piwonka, Alex Plouf, John Rau, Alana Vang, Ayla W, and Zoë Whiteman.

Download a free digital copy of the book [here].